3 tags
Wanderlust
"A good traveler has no fixed plans and is not intent on arriving." - Lao Tzu I grew up in a family who loves out of town trips, going to the beach, and having picnics. As a child, I was never afraid of far, unfamiliar places, vast oceans, or sleeping on tents and shores. Back then, I realized that traveling is one thing I want to do for the rest of my life. I want to set foot to...
4 tags
Mystic Brew Cafe and Curious: A Magical Cafe Down...
Mystic Brew Cafe and Curious is not your usual coffee place hidden in streets of the South. If you're looking for a nice, warm, and cozy place, this one's perfect for you. The cafe itself exudes a mystical aura from its facade to its interiors. Every little bit of detail seems like it was carefully planned and thought of to match its concept. Inside the cafe is a magical world of good...
4 tags
"How do you know you are in love? It's not the tingling or electric..."
3 tags
3 tags
2 tags
2 tags
6 tags
3 tags
2 tags
5 tags
1 tag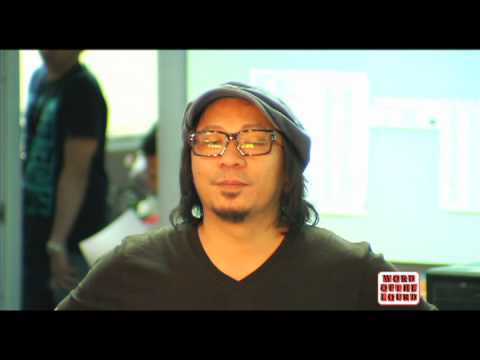 6 tags
5 tags
5 tags
Despedida Weekend
I suck at saying 'goodbyes.' For the past few weeks, I've been spending my weekends visiting my good friend, Shane, who's bound to leave for Canada. During her last weekend here in the country, we decided to have dinner at BGC. We ended up eating at Conti's (our usual barkada dinner place for special occasions). For dessert, we grabbed some cupcakes from Slice (which...
5 tags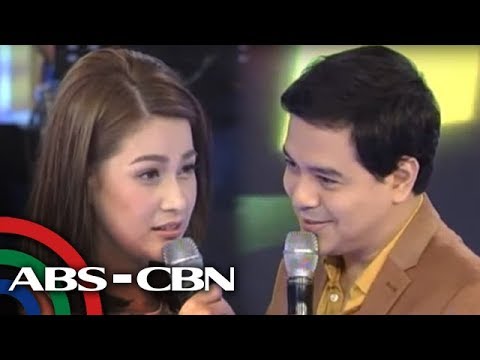 3 tags
5 tags
A Taste of Tokyo
If you're badly craving for some Japanese food, then I guess Little Tokyo is the best place to go to. Little Tokyo is a small restaurant village located in Makati that houses several Japanese restaurants, each serving their own specialty dishes. Inspired by the old Japanese architecture, the place gives off a quaint feeling that you're in the era of samurais and kimonos. I'm...
2 tags
2 tags
2 tags
9 tags
Happy XX Years!
To my awesome friend I've known since seven, HAPPY HAPPY BIRTHDAY! ♥ 08.29.2012 Highlights: Friuli AS Lobby Moments Mommy Babes Katips under the rain Arni, the best peachy peachy in town Subspace, finally! Videoke on the road moments
3 tags
"Finally, I made a jump shot. It's my first ever 2 points in a real..."
3 tags
5 tags
2 tags
5 tags
2 tags
1 tag
6 tags
2 tags
3 tags
"MT = Mini Tampo"
– Boys Night Out
5 tags
6 tags
Waterproof Spirits
What I like about this country is the people's undying spirit of optimism. Despite the rains and floods we've been experiencing for the past two weeks, we Filipinos have a way to turn a bad situation into something that's worth a smile. A collection of photos surfaced the different social media sites showing how Filipinos dealt with the catastrophe that fell upon the country....
2 tags
4 tags
Puddle of Thoughts
thoughtcatalog.com marcandangel.com A bit of inspiration could go a long way.
6 tags
2 tags
5 tags
Old School
It's been 6 years since I graduated high school. A while ago, Karina and I decided to drop by the plaza near our old school to grab some snacks. I found my way back to 'Burger Joe,' who serves the most awesome bacon+egg sandwich I've ever known. It felt nice to walk back to those familiar streets and see how much things have changed since then. We also dropped by...
4 tags
Happeeeee!
Yesterday, I finally got my birthday present for myself…my very own Fujifilm mini instax! And since I'm fond of naming my prized possessions, I decided to call it 'Happee,' my new happy buddy! I can't wait to bring it on my next adventure, travel, food trip, and random hangouts! I'm such a sucker for memories. I hope I can make something like this someday....
1 tag
"When a lot of things start going wrong all at once, it is to protect something..."
– Anne Lamott (via Swanfeather Songs)
5 tags
Outbreak MNL
Outbreak Manila hits BGC! This year's run is bigger but not exactly better. Yes, there were zombies but they're a bit restless by the time we started since we opted to choose a much later wave. Also, stocks of water and energy drinks were not enough for everyone. My friends were so disappointed since we didn't get a loot bag due to the insane number of people who joined the run....
4 tags
2 tags
3 tags
Point-and-Shoot
Random Day. Helped out a lola find her way home. Went to Binondo. Despedida at MOA. Sabi nung lola, "Hindi pala talaga natutulog and Diyos" at "Pwedeng ipagdasal ang love life." —————————————————————— *Some point and shoot moments using my...
3 tags
Seventh Bash!
Birthdays are like new years for me. So before the D-day comes, I scan my bucket list and try to do whatever is possible. For this year, I've checked 2 from my list! Yey! 1. Don't just spend money, make it! Hello Insunity!  2. Do a good deed on the 7th. This year, I've prepared snacks for homeless people at Luneta. Most amazing feeling!  Thank you Karina and Lyka for...
5 tags
When It Rains, It Pours
Since it's been raining the whole day, I suddenly remembered my so-called 'happy places.' A happy place is a place that lifts my mood in an instant. A place where I go to when I'm feeling a bit sad, lonely, or when something's bothering me. A place that knows my deepest feelings, stories, and dreams. A place where I can be vulnerable and weak. I always think of...
"Sa totoo lang, palagay ko, maraming-maraming problema sa mundo ang malulutas..."
– Vlad Gonzales